A selective rack is a steel storage system arranged in either single or back-to-back (double) rows. Each of the rows offers a bay or number of bays in the down aisle direction. Pallets are generally positioned side-by-side in the down-aisle direction at each level of the bay. The advantage of this configuration of the rack is that all pallets are accessible from the facing aisle. The selective rack provides high SKU storage for medium density applications and offers low cost per storage position.
Concept Storage is a Turn-Key warehouse storage solutions provider, which means we can assist you with your product from design to installation!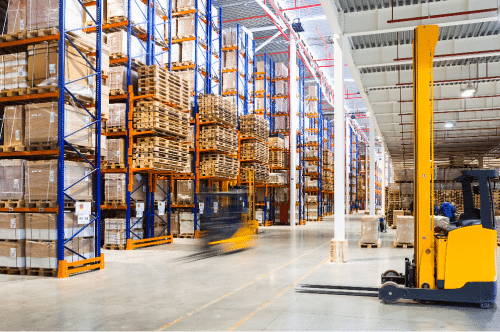 Selective Pallet Rack Types
Roll-Formed, Welded
Pallet Racking
Roll-formed welded pallet racking is the most popular selective pallet racking type, as it is the most versatile. There are variety of column sizes and gauges available to accommodate any load size or capacity
Advantages: 
 Available from stock

The frame structure is already welded together, which thus reduces installation time
Roll-Formed, Knock-Down Pallet Racking
Roll-formed, knock-down pallet racking differs from welded pallet racking, because the frame structure is bolted together, rather than welded. Knock-down pallet racking is easy to install, and is available in many configurations. 
Advantages: 
 Available from stock
Easer and less expensive to reconfigure or repair than welded or structural steel racks

Reduced freight costs, as more material is able to be shipped per load
Structural Steel
Pallet Racking
Structural steel pallet racking is designed for high-capacity loads, and can be used in multiple configurations. The open channel design and thick cross-section makes the structural steel racking strong enough for any application. 
Advantages: 
Exceptionally strong constructions 
Load storage flexibility that is debris resistant and easily cleaned
Weight and volume load flexibility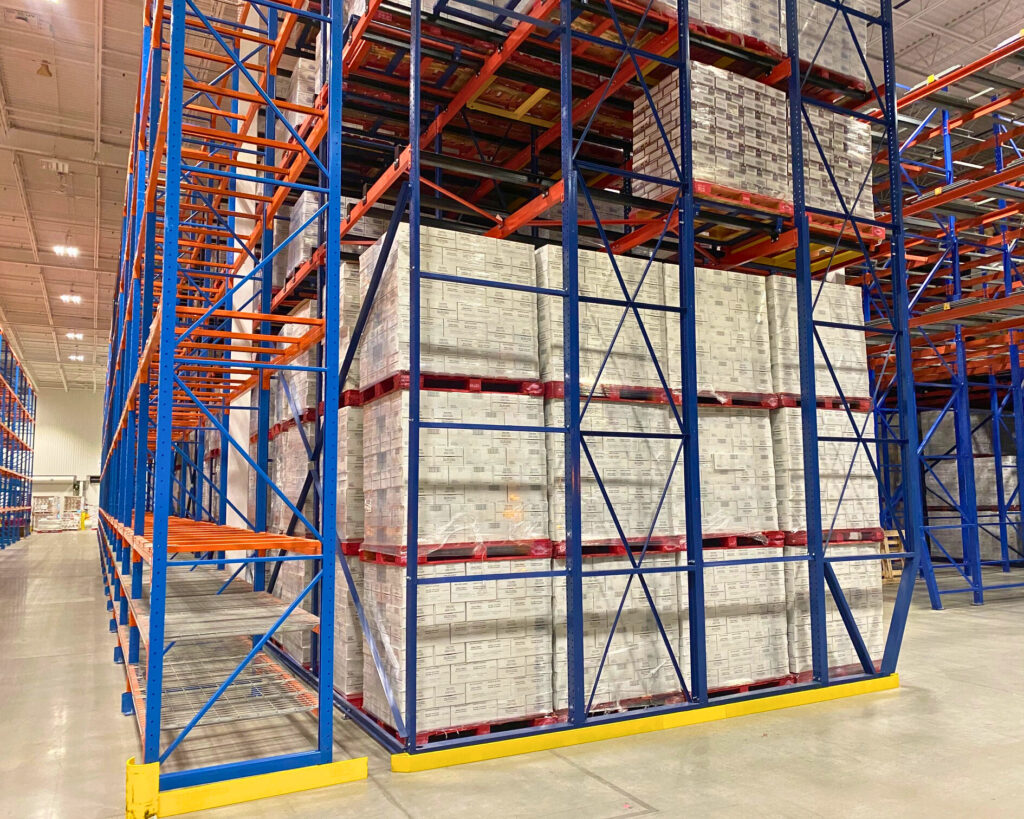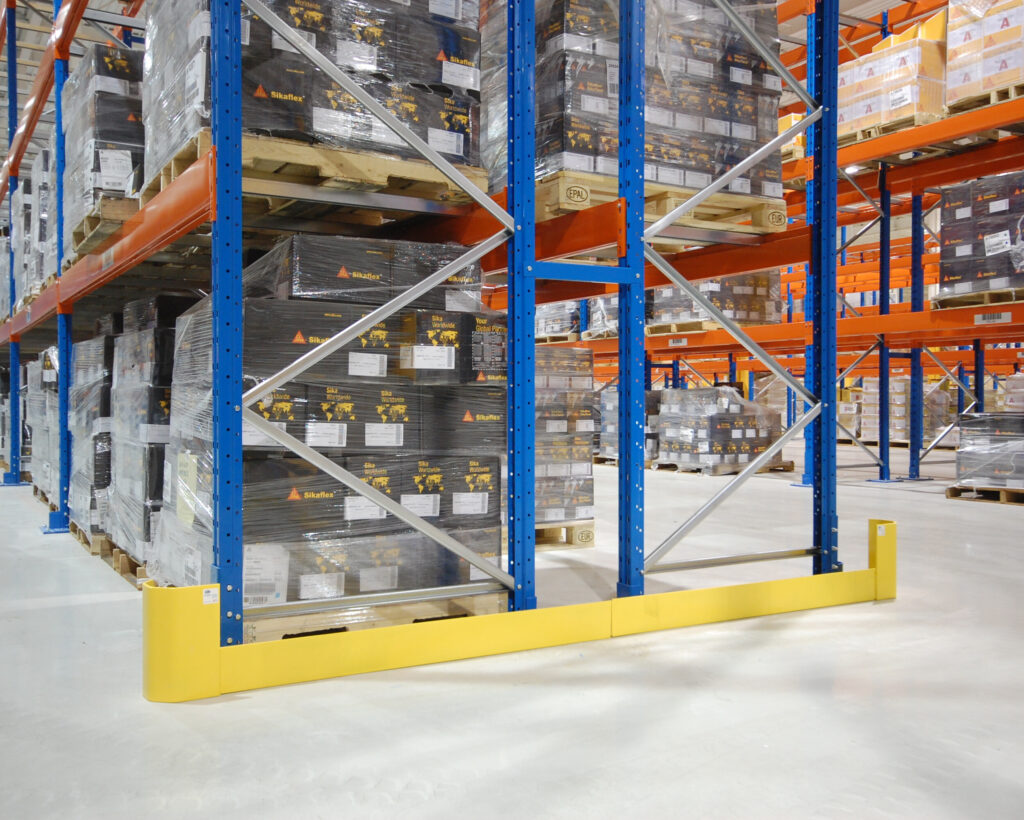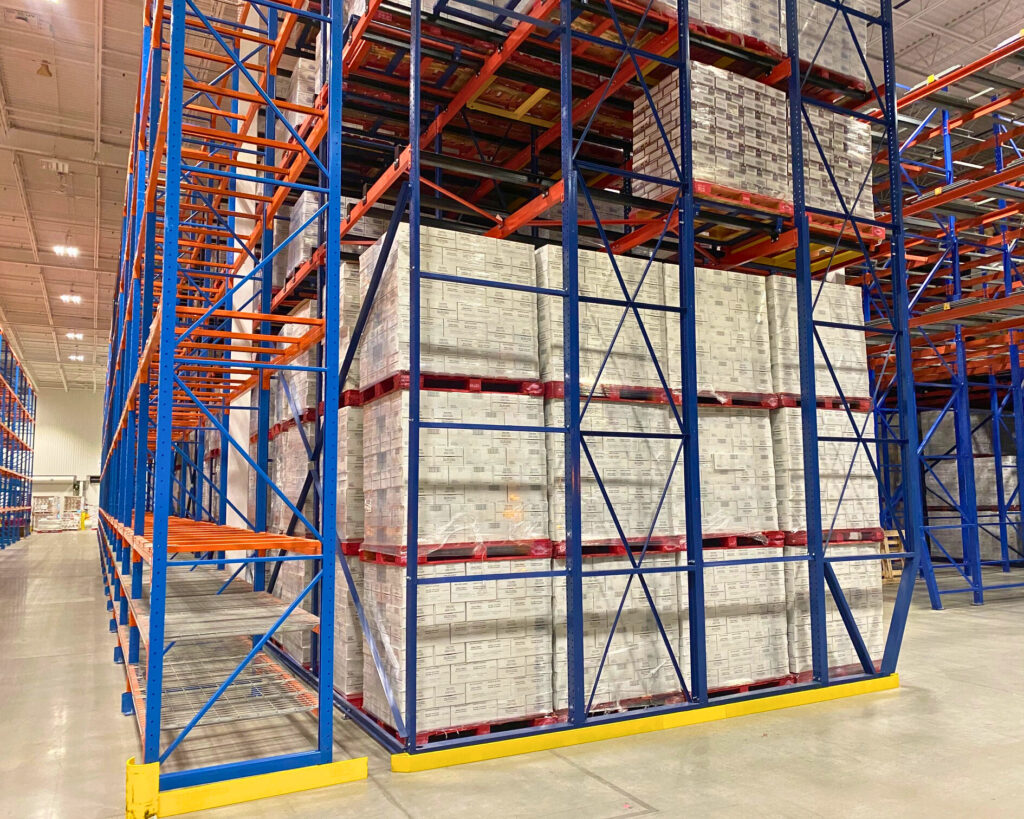 Selective Pallet Rack Benefits
Selective Pallet Rack Applications
Selective Pallet Rack Accessories
Selective Pallet Rack Resources
Selective Pallet Rack Installation
Concept Storage Solutions Ltd. is a turn-key service provider. 
Whether you are expanding your warehouse, moving, or modifying your warehouse storage systems, we provide expert pallet racking installation services. 
During the installation process, your project is carefully monitored by a Concept Storage Project Manager. Throughout every step of your project, we ensure that all objectives are met, and that schedules are on track.