Designed for outstanding versatility, our cantilever racks use a special arm system that allows for easy front loading without any obstruction. From tubing and piping to plywood, drywall, and steel sheets, any application that requires extra wide front loading is an ideal situation for our cantilever racks.
Structural steel components provide superior strength and durability, while a painted or optional galvanized finish makes our cantilever racking the perfect candidate for indoor and outdoor use. Arms can be adjusted vertically up to four inches to optimize stacking.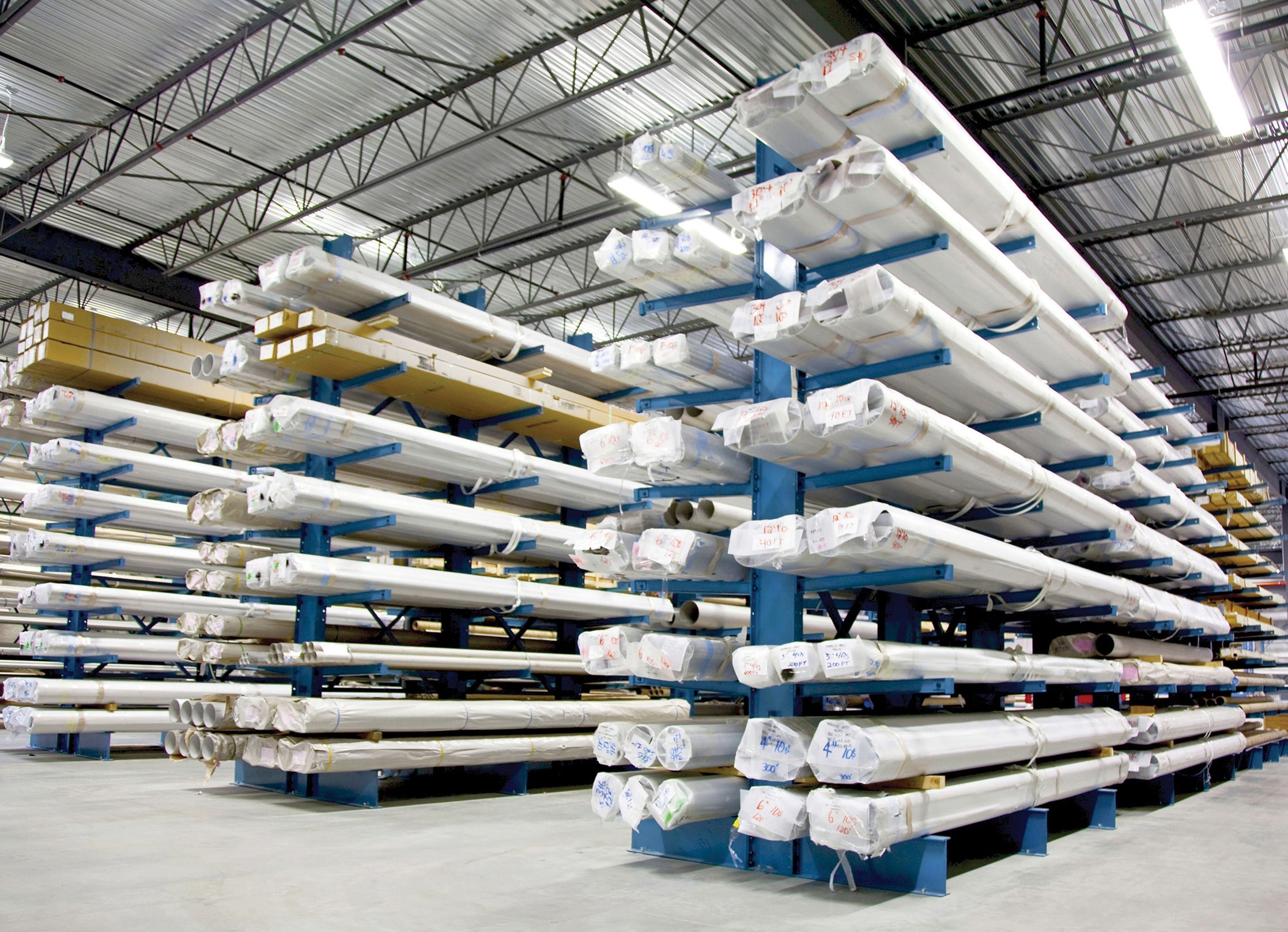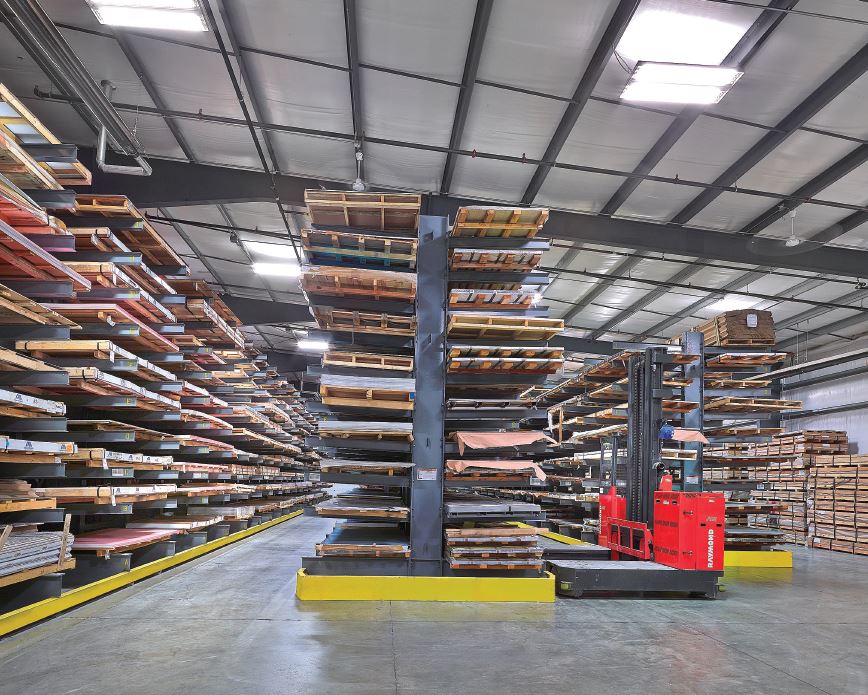 Designed for use with side loader fork trucks, our VNA cantilever rack system maximizes storage capacity for a highly efficient use of floorspace. The narrow design means Cogan VNA cantilever racking uses as little as half the normal aisle width of standard racking solutions. Your storage capacity doubles and wasted space is eliminated. This is ideal for high-density storage areas or where there is a need for expansion within an existing facility.
Fitted on wheeled bases integrated with motorized controls, mobile cantilever racking runs along rails set into the floor. Fixed aisles are eliminated and replaced with a single 'floating aisle' to access stored materials. This drastically compacts surface area, allowing you to double your storage space without adding a single square foot to your facility. Contribute to a more sustainable work environment that optimizes space, reduces energy consumption and most importantly, keeps your inventory secure.