Everything You Need to Know About Cantilever Racking
Cantilever Racking is a storage system that is designed for the storage of irregularly shaped items. The most common products that are stored on cantilever racks are:
Steel bars

Tubes

Pipes
Lumber
Metal extrusions
Furniture
Carpet rolls
Components
Cantilever racking is made up of steel vertical columns, with steel arms extending perpendicularly from the columns. The vertical columns are supported by cantilever bases (which also acts as the first storage level). The columns, arms and bases are supported by structural braces to ensure the system is secured.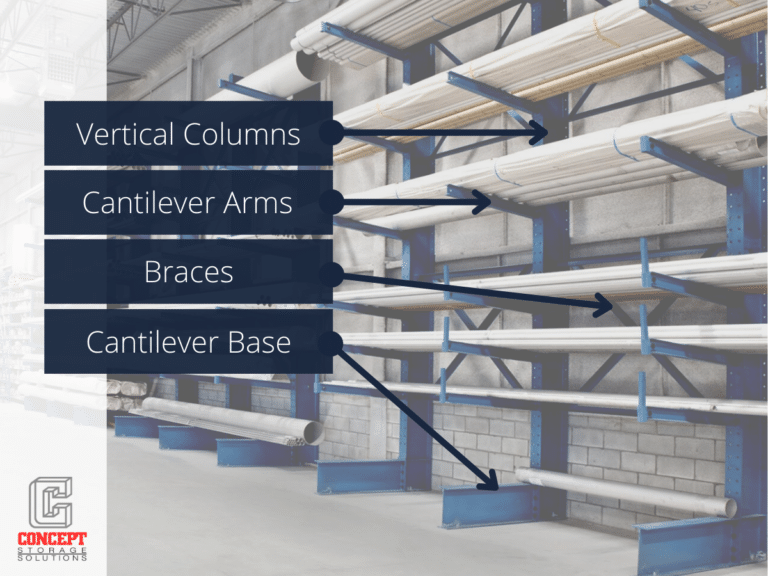 Customized Design
Cantilever racking is customizable to fit any warehouse or outdoor space and to store whatever irregularly shaped item that is needed to be stored. Designing a cantilever racking system that will suit a particular space is actually quite simple. The two main dimensions that must be determined are the cantilever column height, and the cantilever arm length.
Vertical clearance and other factors in regards to the warehouse space must also be taken into consideration while designing the storage system. Furthermore, the type of material handling equipment that will be used, such as forklift type and size, is also an important factor in the design process. Whether guide rails and entrance guards are needed, must be reviewed too.
The most important aspect of designing a cantilever racking system is ensuring that the cantilever columns and arms are suited to carry the weight of the load it is storing. It is critical to consult a professional engineer to ensure that the storage system will pass local building and storage codes.
Functionality
Cantilever racking systems are able to provide both a dense and accessible storage system for long items that have minimal vertical obstruction. Products are easily accessible by a forklift since the system is open facing for loading and unloading.
Cantilever racking can be either a single arm design, or a double arm design. With single arm design, the cantilever racking system can be installed up against a wall. For double arm design, storage space is available on both sides of the cantilever column.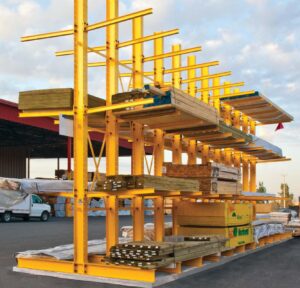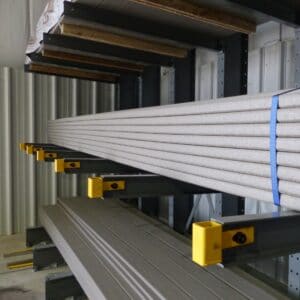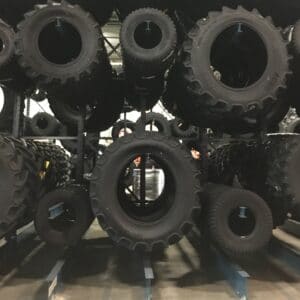 Installation
Cantilever racking is typically installed by racking installation professionals. Because of its robust, steel make-up, cantilever racking is very heavy and must be partially installed on the ground first. The cantilever arms are installed on the vertical column while it is set on the ground. Once the arms are secured on the column, a scissor lift or genie-boom is used to then lift the columns into its vertical position.
It is important to note that whether cantilever racks are being installed indoors or outdoors, they must be installed on a concrete surface. The system is too heavy to be installed on other surfaces such as asphalt.
Applications
Cantilever racking is made of heavy duty, solid steel, typically with a painted finish for indoor uses, or a galvanized finish for outdoor uses.
Cantilever racking systems can be found commonly inside warehouses for the storage of long items like steel sheets, drywall and tubing. Single-sided cantilever racking is found up against warehouse walls, providing one side of storage space, and double-sided cantilever racking is found installed in rows to provide storage space on both sides of the system. Cantilever racking typically needs a wider aisle width to allow for forklifts to load and unload the long products safely and efficiently.
Cantilever racks can also be found outdoors in lumber yards or construction sites because of their ability to efficiently store long pieces of lumber. For outdoor systems, cantilever racking is frequently paired with a cantilever roof to guard against the elements. In addition to an added roof, cantilever systems can have enclosed sides to provide even more outdoor protection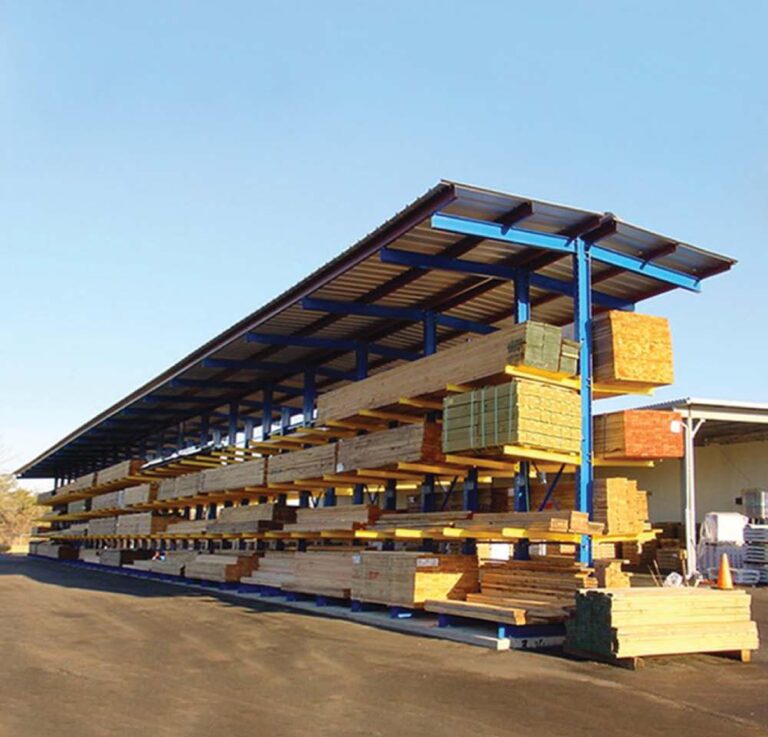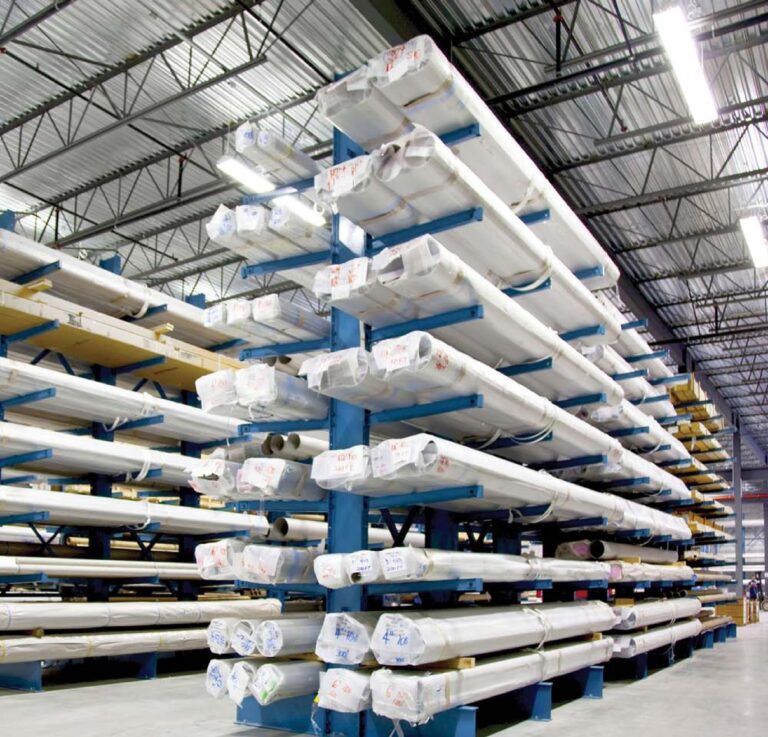 Here at Concept Storage Solutions, we design, supply and install cantilever racking systems. We keep cantilever in stock at our warehouse, so we can offer our customers a quick turnaround on their next storage system project. Contact us today to find out more.