Marinas often look to us to maximize their real estate while providing optimal protection from harsh weather conditions.
Dry stack systems are offered in two basic options: Freestanding Racks and 3-sided Rack Storage Systems.
The systems are completely customizable, allowing accommodation for multiple boats side by side. The organization is a key feature of our boat rack storage systems. Boat storage racks can be designed to store boats and trailers in the same or separate bays.
Boat storage rack systems provide optimal protection from the elements. Covered sheds provide protection from rain, snow, wind, debris, and ultraviolet rays that can cause damage to stored boats.
Our boat storage racks are made from durable prefabricated steel, which is customer powder coated or galvanized. Our expert boat storage specialists will install and assemble the building and boat racks for you once it has been shipped from our design and manufacturing facility. The storage system and boat racks are then built on a concrete slab or footings to ensure optimal support for your boat storage facility.
Dry stack systems are convenient, secure, and durable. The density of vertical boat storage can offer your organization substantial revenues and profitability.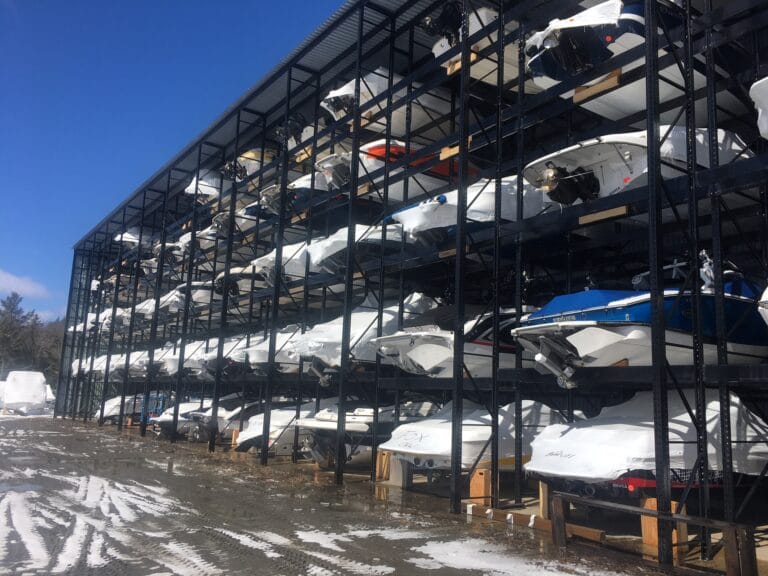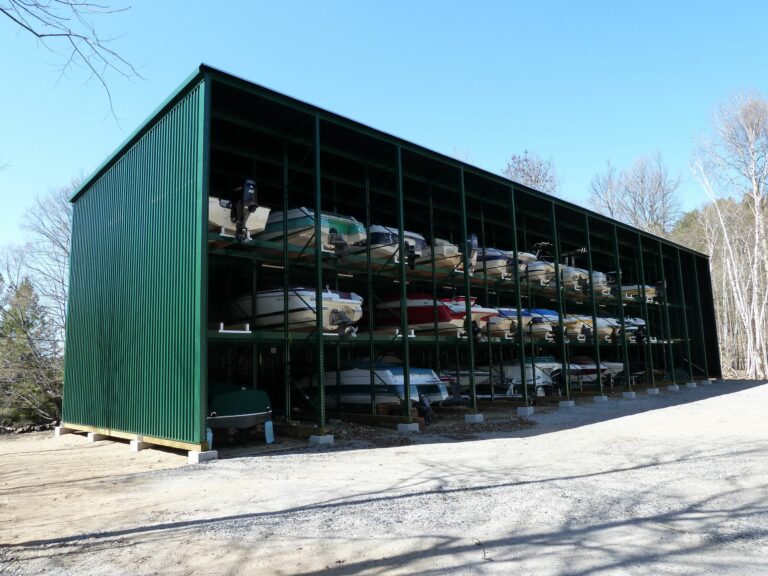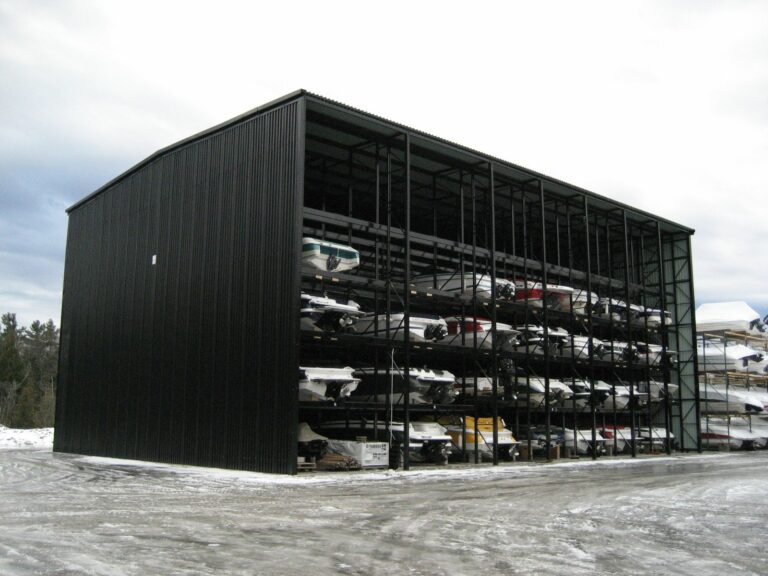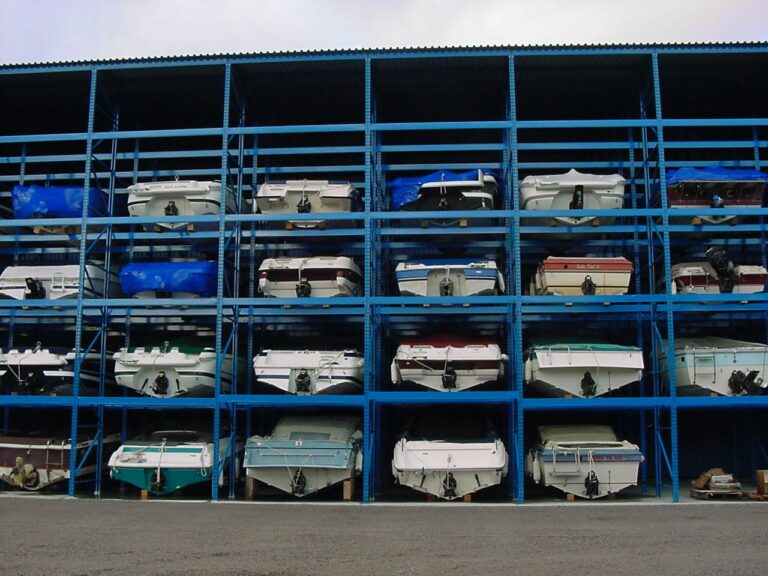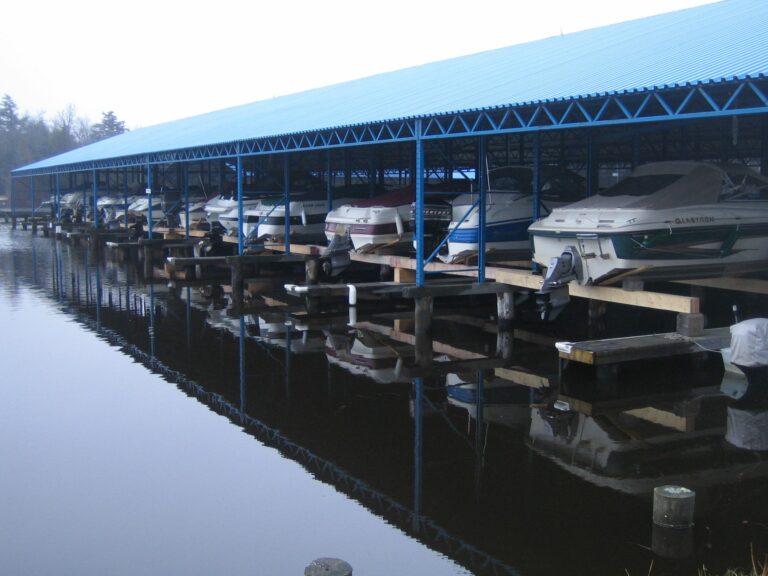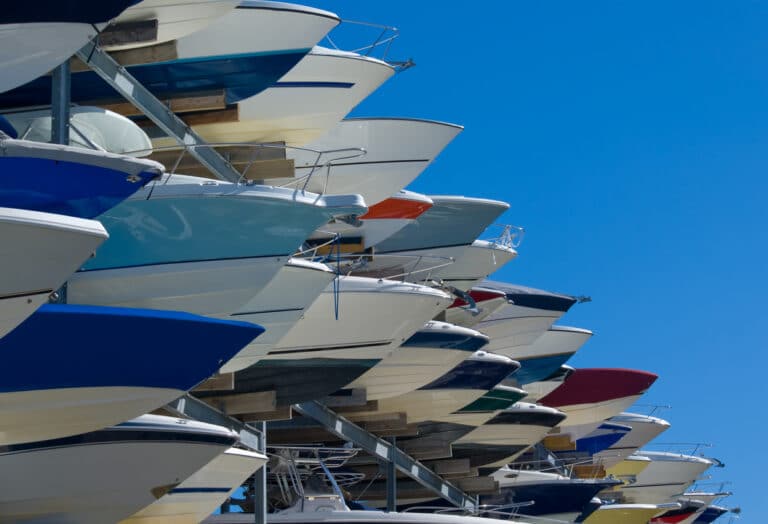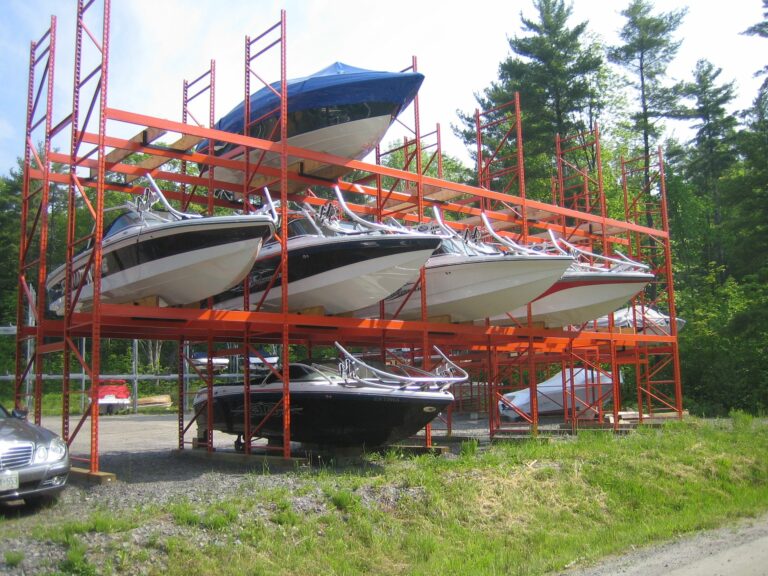 For more information about our boat storage rack systems and boat racks, see our brochure or contact a Concept Storage sales representative! Our boat racks the boat storage solution you've been looking for? Request a quote today!