Gather Necessary Tools 
Organize Parts List & Layout
Bolt Footplate to Each Upright
Install Bottom & Top Levels 
Install Remaining Shelf Clips 
Add Side and/or End Braces
Install Remaining Shelves
Square & Tighten 
Install Corner Gussets
Install Tie Clips
Anchor
Industrial shelving has greatly improved  over the last decade thanks to design innovations, and material quality. These strides have allowed for industrial shelving to accommodate unique storage needs and have also paved the way for simple, hassle-free installation, which most people with a basic set of tools can accomplish. 
In this blog, we will explain how clip type industrial shelving is assembled. Clip type shelving, also known as boltless shelving, or Interlok shelving, is the most popular shelving type because of its versatility, adaptability and ease of installation.
Clip type shelving is assembled using high grade steel j-clips. Bolts are required for the initial installation of the uprights, side/end braces, and side/end panels, but the shelf levels can be easily installed and adjusted using the steel clips. 
The high-grade steel j-clips are designed with maximum weight bearing capabilities. The steel clips are very easy to use, and makes for an easy installation process. However, we do advise to always consult an industrial engineer to confirm weight capacities of all storage systems. 
Although the installation of clip type industrial shelving is very simple, we do not recommend doing the installation alone. An extra pair of hands will make the process much easier, and much safer.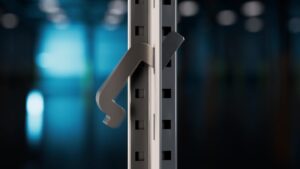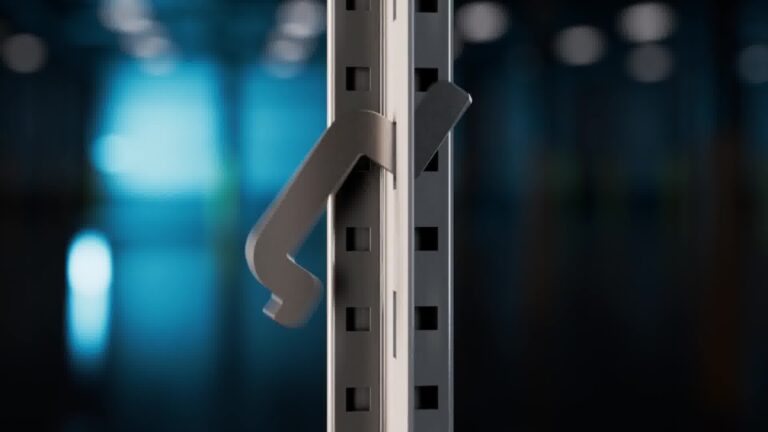 1. Gather Necessary Tools:
Pliers 

7/16" key and socket wrench 

Hammer drill with ⅜" cement drill bit for anchoring shelving unit to the floor 

Rubber mallet 

Level 

Work gloves

Safety glasses

Protection mask
2. Organize Parts List and Layout: Ensure that the area is cleared and clean. Organize the parts received, and plan for the desired layout. Use a chalk line to ensure proper placement of the shelving system.
3. Bolt Footplate to Each Upright: Bolt a footplate to the bottom of each upright.
4. Install Bottom and Top Levels: While holding 4 uprights, insert 4 shelf clips on the bottom level and install the bottom level shelf. Next, repeat this for the top level.
5. Install Remaining Shelf Clips: Add the remaining shelf clips at the desired heights (4 clips required per shelf level). Do not add the shelves yet, only the clips.
6. Add Side and/or End Braces: Install desired side and/or end braces using bolts, but do not tighten as some adjustments will be required. The rule of thumb is that there should be braces on every other shelving bay.
7. Install Remaining Shelves: Install the shelves onto the clips that were added in
8. Square & Tighten: Ensure that the unit is square, then tighten the bolts on the side/end braces.
9. Install Corner Gussets
10. Install Tie Clips: Install tie clips at the top and bottom of every bay with tie clips; this will ensure that each bay is properly secured to its adjacent bay.
11. Anchor: Once the shelving units are bolted, secured together, and placed in the correct spot, anchor the units to the floor.
Clip type industrial shelving is the style that we most often recommend, due to its adaptability and ease of installation. 
Because j-clips are used to assemble the shelves to the posts, altering shelving heights in the future is very simple to do. Storage needs change all the time, so being able to alter shelf heights without disrupting your warehouse operations, will save you time and therefore money. 
However, clip type shelving is not always the least expensive option because the unit is 100% steel (no particle board, or plywood used). If you are looking for shelving that will provide you with the absolute best price, then you may want to consider wide-span shelving that typically uses particle board. Note that this style of industrial shelving is not as easy to adjust shelf levels.