Implementing warehouse safety protocols, such as inspections, training, and installing safety equipment, can lead to less downtime due to equipment damage and, most importantly, a safer environment for your employees. This proactive approach to warehouse safety will therefore lead to a more efficient warehouse from an operational perspective.
Here are some proactive tips to maintain a safe, efficient and accident-free warehouse:
1.
               

Implement Proper Equipment Maintenance and Inspections

Faulty, or damaged equipment can cause accidents and injuries. Regular maintenance and inspections of equipment, such as forklifts and pallet racking can help prevent accidents and injuries. It is also essential to have a system in place for reporting and addressing any equipment malfunctions or issues.
2.
               

Install Safety Equipment

There are many products on the market today that can help a warehouse be a safe, accident-free environment. Installing safety equipment like guardrails, guiderails, bollards, safety netting, and tactile warning plates is a proactive way of helping to reduce accidents.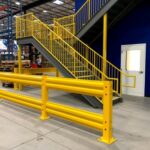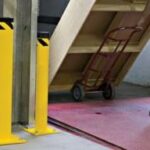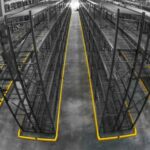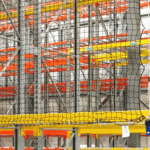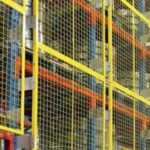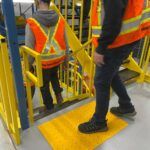 3.

                

Conduct Regular Safety Training

All warehouse employees should receive regular safety training that covers the hazards specific to the warehouse environment. Safety training should cover topics such as forklift safety, proper lifting techniques, and the importance of personal protective equipment (PPE). Regular training helps employees stay informed and up-to-date on best safety practices.
4.

                

Maintain a Clean and Organized Warehouse

A clean and organized warehouse can help prevent accidents and injuries. Cluttered and disorganized warehouses increase the risk of accidents and injuries, such as slips and trips. Employees should be trained on proper organization techniques, and regular cleaning schedules should be implemented.

 

The benefits of increasing safety within a warehouse setting are numerous. Implementing safety measures and procedures can help reduce the risk of accidents and injuries, which can result in reduced workers' compensation claims and insurance costs. It can also improve employee morale and productivity, as employees feel safe and valued in their work environment.

Although we strongly believe in being proactive when it comes to warehouse safety, warehouses are busy and fast-paced environments where accidents and injuries can happen at any time. The most common warehouse injuries include slips, trips, falls, back injuries, forklift accidents, and collisions with equipment or objects. Implementing safety measures and procedures within a warehouse can help prevent these accidents and injuries.

The team at Concept Storage solutions has lots of experience when it comes to implementing safety equipment with a warehouse storage system, conducting inspections and offering other solutions to help train your warehouse staff.