A pick module is typically used for full case or broken case picking of orders. It usually has a ground-level structure and 1 or 2 elevated mezzanine levels that are accessed via stairs. Items are picked from full pallets or carton flow lanes into totes. Full pallets may be on a static rack or 2 and 3 deep pallet flow lanes. As well, a conveyor system may be part of the pick module to transport partial or completed orders to other levels for additional items to be added or shipping preparation.
The support structure can be comprised of pallet racking, shelving or structural mezzanine components. The flooring can be solid or open, however solid is heavily favoured since small items cannot fall through and personnel may be uncomfortable looking through an open floor system. Whether the floor is open or closed, a sprinkler system is required on all levels along with lighting, emergency lighting and exit signage.
Most municipalities require a building permit to be issued for multi-level pick modules. The building permit submission usually needs to detail the structural design, post-loading, egress routes, sprinkler system and lighting system design elements.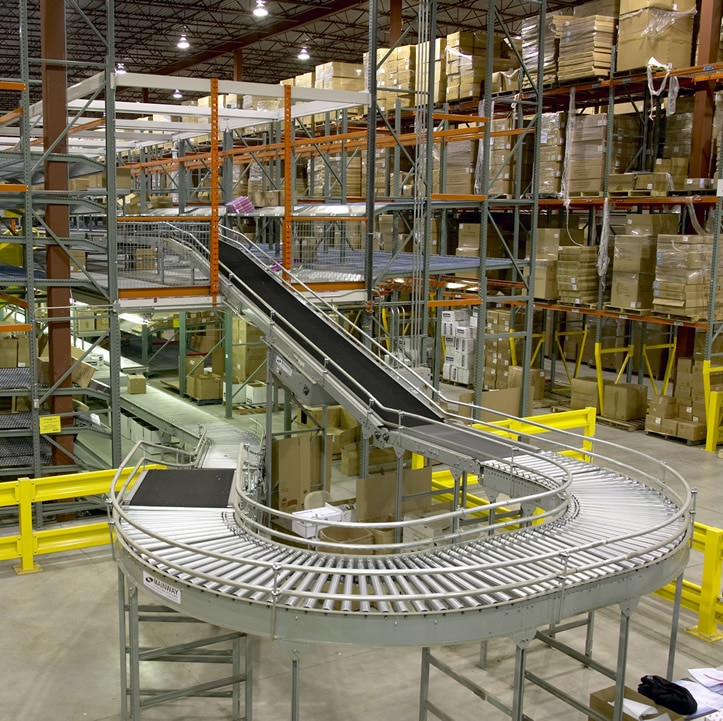 Concept Storage Solutions Ltd is well versed in the design, manufacture, installation and implementation of a wide variety of pick module configurations.