Concept Storage Solutions Ltd. can help you with the layout and in-plant space utilization of your facility with modular offices and enclosures. Modular offices are a perfect alternative to building additions with their semi-permanent nature, customizable features and quick turn-around time. 
Modular offices can be designed to meet your specific needs. Whether it is stud spacing, window and roof type, panel material, or insulation requirements, modular offices are incredibly versatile and can therefore meet the unique needs of any warehouse.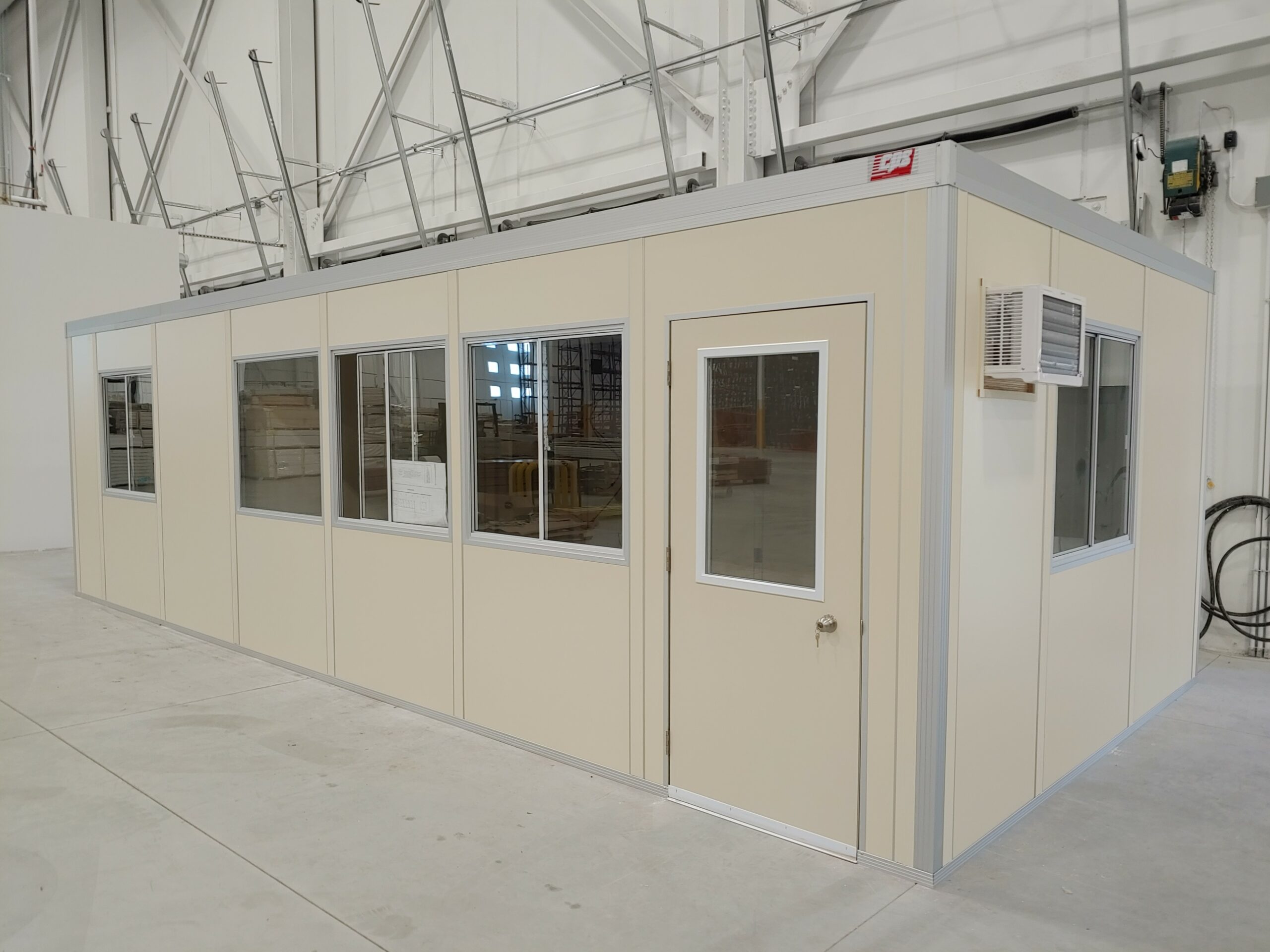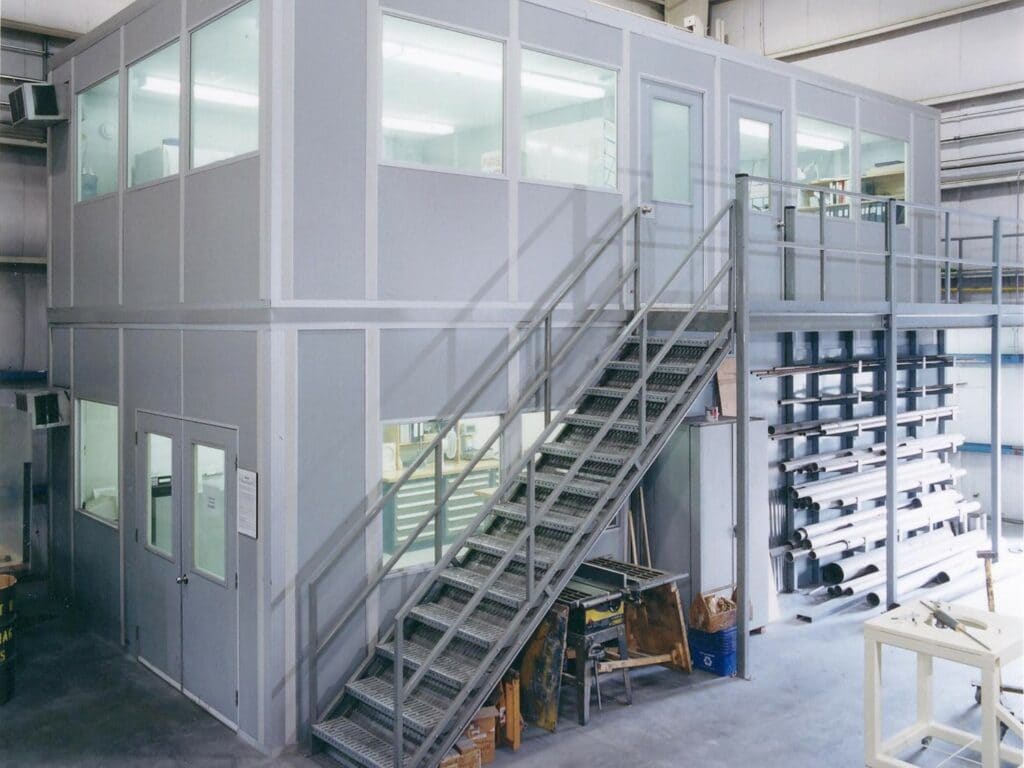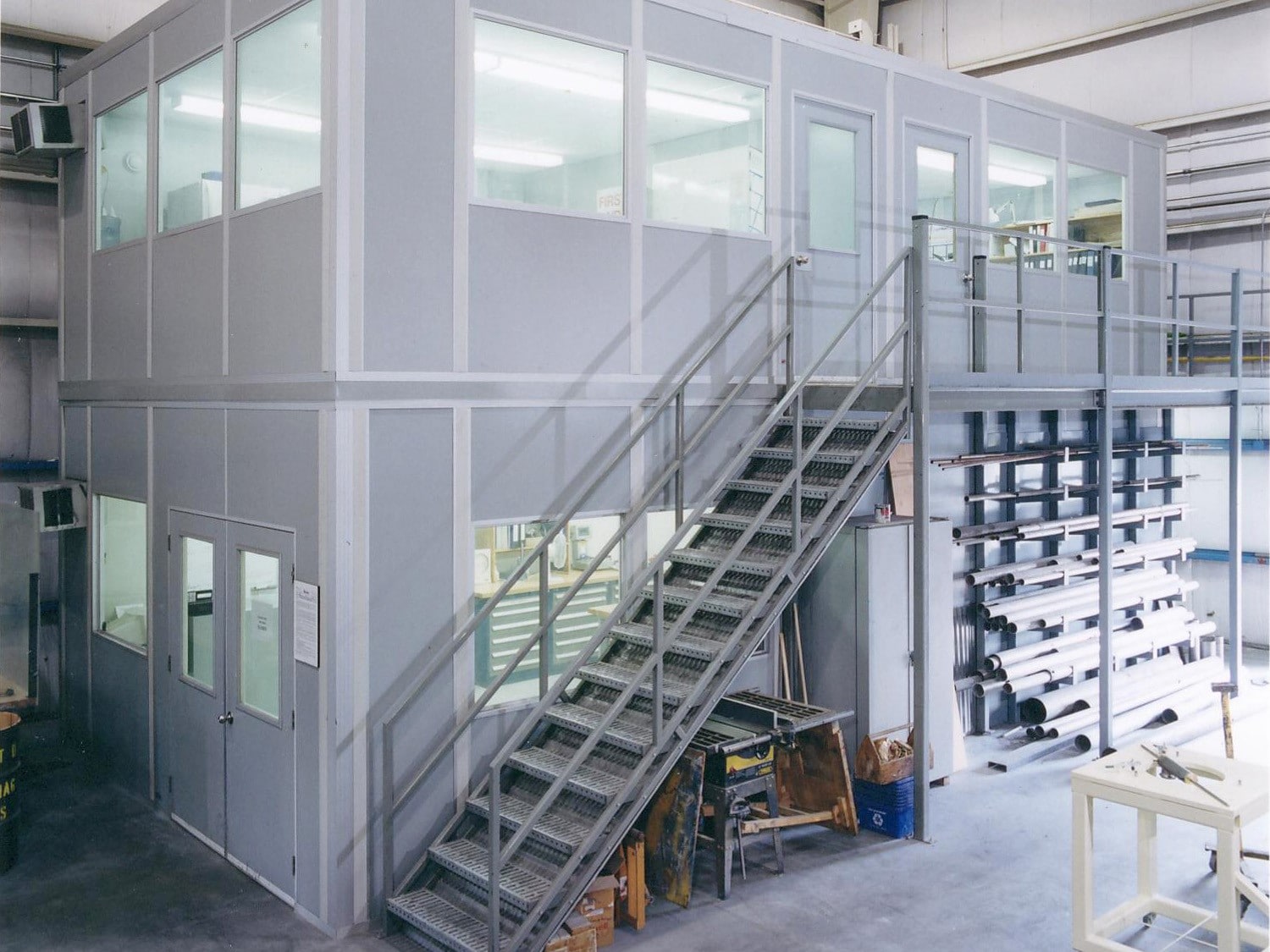 A huge benefit of modular offices, is that they are almost completely built off-site, allowing for minimal disruption to your daily warehouse operations.
Once components are manufactured, they are shipped to the building site and assembled.
They usually take about half the time to construct a permanent building of similar size.
Modular offices are considered semi-permanent, often classified as building equipment or accessories.
This allows for them to be able to adapt as warehouse needs change.
Additionally, modular offices will likely be permissible on most building lease contracts.