WHY INCREASE WAREHOUSE STOARGE CAPACITY?
Increase product scale and scope
Decrease lead times for your end-users
Improve customer service
Are you running out of storage space in your warehouse? Looking for ways to increase warehouse storage capacity? A certain storage system, facility layout, or process that may have been effective at one point or another, is simply no longer offering the results you were after.
In this article, we will look at a few different ways to increase warehouse storage capacity, reduce downtime, and improve overall daily operations.
To ensure that you are staying competitive in your industry, it may be necessary to increase warehouse storage capacity. In this fast-paced world, lead times, product availability and customer service are traits that are becoming more and more important to the end-user. By increasing warehouse storage capacity, you will be able to offer shorter lead times for your customers, and be able to store more of your existing products, and store an increased variety of products.
It is important to note, that to increase warehouse capacity while remaining competitive, it must be done in an efficient manner to ensure that you maintain operational efficacy. Increasing warehouse storage capacity may feel like a daunting task, but there are multiple options for you, so that you can make the right choice to meet your goals and budget.
IMPLEMENT AN ADVANCED STORAGE SYSTEM
Does your warehouse currently have a storage system installed? If not, this should be your first order of business. A strategic and well-planned warehouse storage system is key to ensuring an effective daily operation, reduced downtime, optimal safety, and improved workplace experience for employees.
If you have an outdated storage system, perhaps it's time for an upgrade. And what's more, you can use this as an opportunity to inspect your current system for any damage or areas that need to be improved due to safety standards.
The experts at Concept Storage Solutions can provide an inspection of your warehouse storage system and the racking storage solutions that are currently in place, and provide you with guidance and advice to improve them. Contact Concept Storage Solutions today to ensure that your racking meets Ministry of Labour standards, or to browse our products and services. We have a wide selection of warehouse storage racking, mezzanines, cantilever, pallet racks, and dynamic storage systems for sale.
REVAMP FACILITY LAYOUT
You might not be making the most of your available warehouse storage space due to an ineffective facility layout. By relocating some of the major components of your warehouse storage system, or completely revamping the layout, you might find that you can make much better use of your space.
Lucky for you, the specialists at Concept Storage Solutions offer a helpful facility layout design service. Using some of the latest AutoCAD software to design storage solutions, customers receive:
Final detailed plans and elevations required to establish storage yields for customer inventory control
In-house prototype testing at our facility for pallet flow systems
Certified engineering drawings for building permits, if required
Fabrication drawings required for production
AutoCAD software is truly only as good as the designers behind it. Fortunately, the experts at Concept Storage Solutions have over 60 years of combined experience designing cost-effective storage solutions all over North America. Having a professional designer re-design your current set-up, is a great cost-effective way to increase warehouse storage capacity without the capital investments of new materials, or moving to a new warehouse.
RELOCATE
If the storage capacity within your warehouse just isn't cutting it, even with the help of a warehouse storage expert or the suggestions above, it may be time to relocate. The needs of a company may change as time moves forward, meaning you might grow out of your current warehouse.
Relocating warehouses can give you the opportunity to invest in a site that has room for future growth, improve your current warehouse storage system, and make any other changes necessary as your company evolves.
For help relocating your warehouse storage system, contact the experts at Concept Storage Solutions today. We offer a variety of products, services, and various warehouse storage solutions.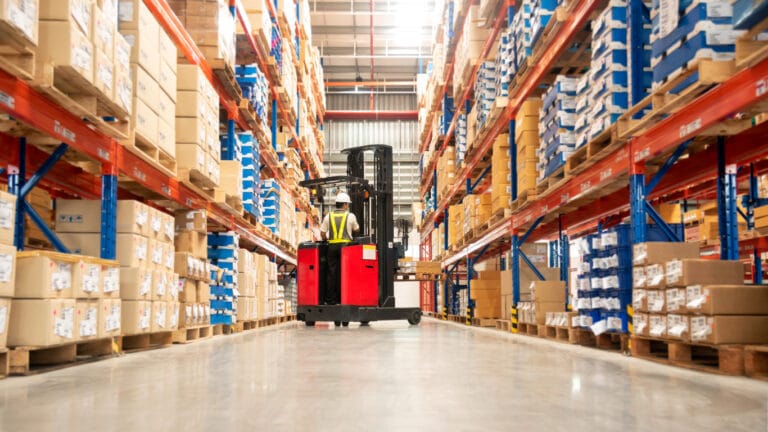 Pallet Rack Aisles: How to Determine the Right Pallet Rack Aisle Width
Space is a finite and expensive resource when it comes to warehouse design. The rack aisle width will affect the…

Read More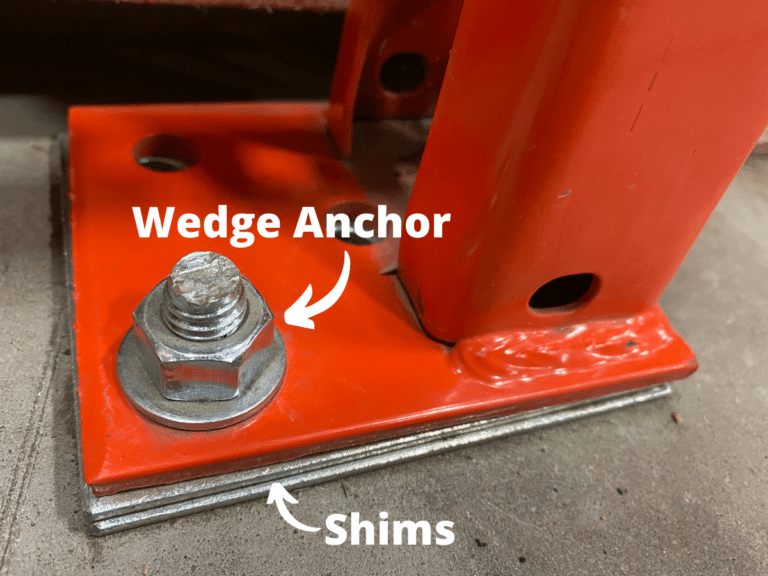 How to Anchor Pallet Racking to Concrete Flooring: Wedge Anchors
TOP 5 WAREHOUSE SAFETY QUESTIONS
1. DO I NEED A PSR (PRE-START HEALTH & SAFETY REVIEW)? Most likely, you do. The Ministry of Labour…

Read More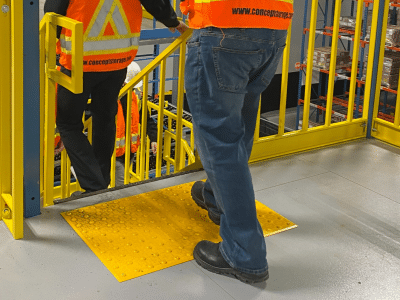 TWO WAREHOUSE FLOORING TRENDS TO CONSIDER FOR YOUR NEXT PROJECT
Concept Storage recently completed a state-of-the-art distribution center that included two flooring products not commonly seen in warehouses (at least…

Read More